ABC's 20/20 is the primetime news magazine program featuring newsmaker interviews, hard-hitting investigative reports, exclusives, compelling features and medical mysteries.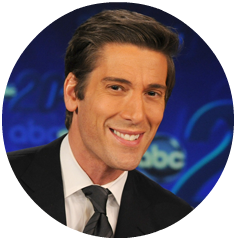 About David Muir
David Muir is an Emmy-award winning journalist for ABC News. Muir is the anchor and managing editor of ABC World News Tonight with David Muir and co-anchor of ABC's 20/20. For more than a decade, Muir has reported from international hotspots around the world including Tehran, Tahrir Square, Mogadishu, Gaza, and Fukushima.
Muir's exclusive interviews generate global headlines. Most recently, Muir landed the first interview with President Donald Trump after his inauguration. Muir also secured the exclusive interview with President Barack Obama during the former President's historic trip to Cuba; the exclusive interview with Apple CEO Tim Cook amid the battle between Apple and the FBI over whether to unlock the San Bernardino killer's iPhone; and the exclusive sit-down with Pope Francis inside the Vatican. Muir moderated a historic town hall, Pope Francis and the People, spending more than an hour with the Pope in a television first. During the 2016 campaign, Muir moderated Democratic and Republican Presidential primary debates and conducted numerous interviews with presidential candidates including former Secretary of State Hillary Clinton. It was during Muir's interview with Secretary Clinton she apologized to the American people for her use of a private e-mail server.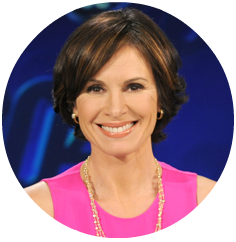 About Elizabeth Vargas
As an award-winning ABC News anchor, Elizabeth Vargas has traveled the world covering breaking news stories, reporting in-depth investigations, and conducting newsmaker interviews. She is currently the co-anchor of "20/20" with David Muir. Vargas is also the author of "Between Breaths: A Memoir of Panic and Addiction" released in 2016.
Some recent highlights from "20/20" have been covering Christian refugees escaping ISIS in Iraq, profiling the Angulo Family who were at the center of the award-winning documentary "Wolf Pack," and interviewing Olympic star Suzy Favor Hamilton about her secret descent into the world of high priced prostitution. Vargas has also reported for a popular series on "20/20" called Searchers about individuals on emotional quests to find long-lost family members. She reported extensively on the Amanda Knox case, the American exchange student accused of murder, from Perugia, Italy and spoke exclusively with the high school boys accused of sexual assault in the Steubenville rape trial.