No Limits with Rebecca Jarvis
Podcast by ABC Radio
Have a dream but don't know where to begin? Looking for wisdom from women who've already "been there?" Whether you're looking for answers or you just want to hear a good story, you're in the right place. Hosted by ABC News Emmy Award-winning journalist and Chief Business, Technology & Economics Correspondent Rebecca Jarvis, "No Limits" is where the most-impressive women in the world go to let their guards down and share honest stories about what it really takes to build an empire. Each week Rebecca speaks to bold and influential women about their paths to success, their choices and tradeoffs along the way, and their pitfalls and lessons learned. The conversations focus on practical advice and never-before-shared wisdom from across industries.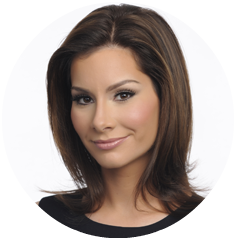 About Rebecca Jarvis
Rebecca Jarvis is the ABC News Chief Business, Technology & Economics Correspondent; the Host and Managing Editor of the podcast "No Limits with Rebecca Jarvis"; and the Host and Managing Editor of "Real Biz with Rebecca Jarvis." Jarvis reports for all ABC News programs and platforms including "Good Morning America," "World News Tonight with David Muir," "Nightline," "20/20," and "This Week with George Stephanopoulos."
Jarvis has conducted news-making interviews with the biggest names in business and technology, including Warren Buffett, Richard Branson, Sheryl Sandberg, Diane von Furstenberg, Jack Dorsey, and the first female CEO to run a car company, GM's Mary Barra. She has covered multiple presidential elections, the Madoff scandal, housing bubble, Great Recession, financial crisis and the fall of Bear Stearns and Lehman Brothers. The Alliance for Women in Media named Jarvis one of the top business journalists in the country with its Women in Numbers Award. Jarvis is also the recipient of a duPont Award for her work covering the Newtown tragedy.