Start Here from ABC News
Podcast by ABC Radio
Straight to the heart of the stories that are driving national conversation, from experts with on-the-ground access. Hosted by Brad Mielke and powered by ABC News. Twenty minutes, every weekday, available by 6am ET.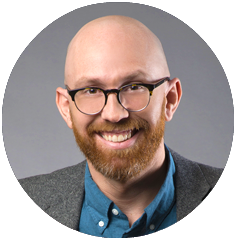 About Brad Mielke
Brad Mielke is an ABC News reporter based in New York. Since serving as a Campaign Digital Journalist during the 2016 election, Brad has remained on the front lines of ABC's political coverage, hosting several politics shows on ABC Radio and covering political stories across the country.
In 2015, Brad won an Edward R. Murrow award for his inventive, sound-rich documentary on extreme obstacle course racing. Prior to his time at ABC News, Mielke worked at New York Public Radio, where he helped produce The Takeaway.