The Investigation
Podcast by ABC Radio
It's a political whodunit with Robert Mueller as lead detective. As we count down to the release of the Special Counsel's report, follow the ABC News Investigative team in tracking the Russia investigation from the Kremlin to Trump Tower and the White House. Go behind the scenes in our war room with the same team that brought you exclusive reporting and the first interviews with James Comey, Michael Cohen, and Felix Sater. We've chased leads across the globe and shed light on landmark moments in the investigation, from the DNC hack to Wikileaks and Trump Tower meetings. Now, we break it all down to explain what it could mean to the presidency and the country. You'll get insight from the principal players and access to our exclusive reporting in real time, as we rapidly approach the highly anticipated release of the Mueller Report.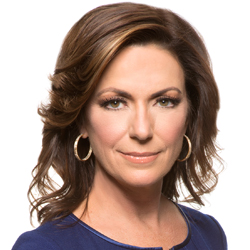 About Kyra Phillips
Kyra Phillips is a correspondent for ABC News, based in Washington D.C. Prior to joining ABC News she was an award-winning anchor for "Live From," "CNN Newsroom," "American Morning," and moved to HLN in 2012 to anchor "Raising America with Kyra Phillips", a daily interactive program that focused on news impacting the modern American family. Most recently she was a correspondent for the CNN investigative and documentary units.
Her work has taken her all over the world, covering breaking news across the Middle East. During her four assignments in Iraq she embedded with troops aboard the USS Abraham Lincoln, documented substance abuse in the Iraqi military, reported from inside Saddam Hussein's cell, and traveled to Baghdad's School for the Blind. Phillips became the first female journalist to fly in an F-14 air-to-air combat training mission over the Persian Gulf and her war coverage secured her the Atlanta Press Club's National Reporter of the Year in 2007.